ORLANDO, Fla. – Jonell Anglim had bought homes before, so she knew the process isn't always smooth sailing, but she definitely didn't expect she'd have to make about twelve different offers on homes last year before one finally took.
"It was the longest house hunt that I've had in my experience of buying houses," Anglim said. "I honestly stopped keeping count of how many offers – probably ten or twelve."
The Air Force veteran says she even sold her truck so she could add cash – up to $30,000 – on top of offers she made for homes with the Veterans Affairs (VA) loan. That's a government-backed home loan with attractive benefits for eligible veterans, including zero down payment requirements and low interest rates.
But, as many realtors and mortgage brokers tell Spectrum News, a widespread misunderstanding about the VA loan program among sellers and agents often makes it challenging for veterans to buy homes with the loan. That's if they get the loan to begin with: banks have increasingly avoided government loans following the Great Recession, according to the National Community Reinvestment Coalition.
The VA loan stigma is especially hard to overcome now, in today's extremely competitive housing market. Already dwindling before the pandemic, the country's housing supply is now at an all-time low – especially in areas like Orlando, where ORRA reports inventory sank by nearly half last year.
"We have less than one month of [housing] inventory," said Jenny Wemert of Wemert Group Realty. "That means if we never listed another property, it would take less than half a month for it all to disappear, based on buyer demand."
It's a seller's market, with ravenous demand and low housing supply shutting out many who simply can't afford to compete with cash offers from investors, or buyers offering way above asking price.
Many veterans are struggling particularly hard to compete, and according to Wemert and several other realtors familiar with the VA loan program, that's because many sellers – and their agents – don't understand how it actually works.
"There's too many stigmas attached to a VA mortgage that aren't really realistic," Wemert said.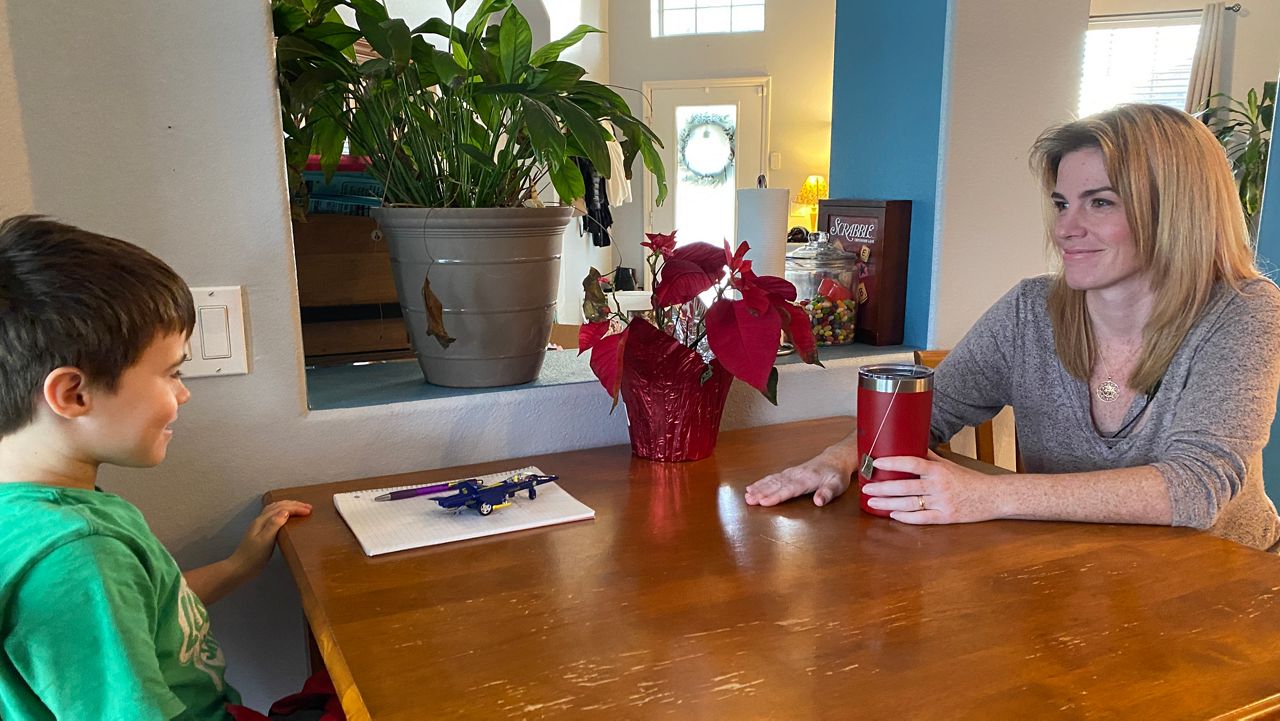 Air Force veteran Jonell Anglim chats with her son before school one morning.
First off, Wemert says, because the loan offers 100% financing for eligible vets, sellers may assume the veteran is strapped for cash, when really, the opposite may be true. In fact, because there's no down payment requirement, veteran buyers may have more cash available to make a higher offer, like Anglim did – or, to offset some of sellers' most common concerns, like the VA loan's specific inspection and appraisal requirements.
"The VA wants to protect the veteran," Wemert explained. "So they're wanting to purchase a home that is in livable condition."
VA loan inspectors look for certain issues with a home, like wood rot or missing flooring, that must be fixed before the sale can proceed. Some sellers reject VA loans because of that inspection, assuming it'll complicate the sale.
But, sellers don't necessarily need to pay for any required repairs themselves, Wemert points out. In many cases, VA buyers might be willing to cover the cost.
During the pandemic, Wemert says her realtors have relied increasingly on "creative" contracts, spelling out terms to ease sellers' concerns about choosing a VA buyer over another, more conventional offer. For example, a contract might clarify the seller won't be responsible for repair costs under a given amount – usually a few thousand dollars.
Additionally, Wemert says, issues identified by VA inspectors may not cost much to fix. That was the case for Anglim, who says it only cost her seller about $100 to address wood rot that turned up in the VA inspection. That's far less than it'll cost Anglim to properly fix the A/C unit that created the wood rot to begin with.
"From the VA inspection point, they said if they just paint over it, that would be fine," Anglim said. "[The seller] didn't have to fix the problem that was causing the issues; they only had to fix the wood rot."
Anglim says normally, she would have insisted the seller replace the A/C unit before she bought the home. But given how challenging the current market is, she was more realistic.
"It's such a strong seller's market that they just want to fix as little as possible," Anglim said.
Although some level of VA loan stigma has always existed, multiple local realtors say the pandemic market's cutthroat competition has made it worse than ever before.
"In the last year, it's been next to impossible to get the veterans accepted without getting creative," Wemert said, a sentiment echoed by several other local realtors and mortgage brokers who spoke with Spectrum News.
"To be frank, it's kind of a complete nightmare," said Bryan Morford with Realty Pros Assured, who said recently, nearly every VA loan borrower he's worked with has struggled to close on a home.
Morford says many sellers also pause because VA loan appraisals typically come in slightly lower than general appraisals. But as Wemert points out, that's just another negotiation opportunity for the contract. Again, a VA borrower could agree to cover any difference between the home's appraisal and sales price.
"Sellers tend to go towards the path of least resistance in these cash deals, and avoid selling to the veterans," Wemert said. "And so we just have to offset that benefit that the cash brings, by showing that the veteran is a very strong buyer, and can compete."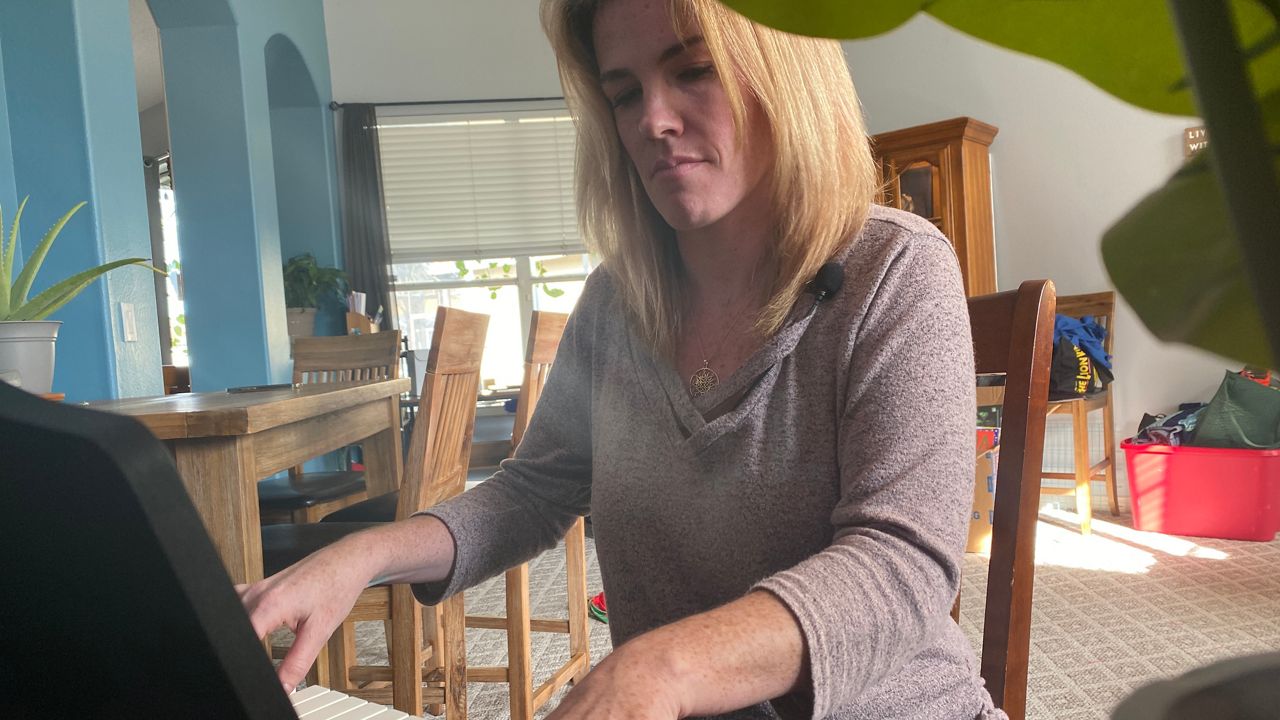 For Anglim, who won multiple military awards – including Airman of the Year – before medically retiring from the Air Force, a mix of resilience, creativity and pure luck finally helped her buy the East Orlando home where she and her family now live.
Anglim says their sellers needed to wait to collect equity from the home sale before they could buy a new place and move. They couldn't find any buyers willing to wait – until Anglim came along. After so many failed offers, Anglim had no problem waiting another month to move in.
"The VA loan is a fantastic program, and it's helped me tremendously in getting a house when I wouldn't have the ability to get a conventional loan," Anglim said.
But to make it work, Anglim says, VA loan buyers must be careful to choose their realtor wisely.
"The number one thing, be educated," Anglim said. "Make sure when you find an agent that they understand … a lot of people don't know what the VA loan is, and they don't know the process."
"I've​​ seen it work many times in the past where the seller was a little bit nervous because they didn't understand what the loan was," Anglim said. "If you have the right agent that specializes in VA loans, they can help them understand – and get your offer accepted."
Related Stories: