VOLUSIA COUNTY, Fla. — A DeLand man is facing enhanced charges in "an unprovoked, racially prejudiced attack on a car occupied by three high school students at a gas station in the Osteen area," on Jan. 22, according to the Volusia County Sheriff's Office.
The three teens, 17-to-18 years old, told deputies they were getting gas at the Circle K at 320 N. S.R. 415, when a man they didn't know became hostile and aggressive toward them and started "using racial slurs."
According to a release from the sheriff's office, the suspect, identified as 58-year-old Richard Burnham, used a pipe from his truck to smash the front passenger window and dent the passenger door panels before the teens could drive away. The victims said the suspect followed them in his truck for about two miles on S.R. 415 before turning away.
The teens provide deputies with a detailed description of the suspect, his truck, and the trailer it was pulling. On Wednesday, the release states Burnham confirmed to deputies that he was involved in the altercation with the teens at the Circle K but claimed they had shot him with an airsoft gun and threatened to kill him.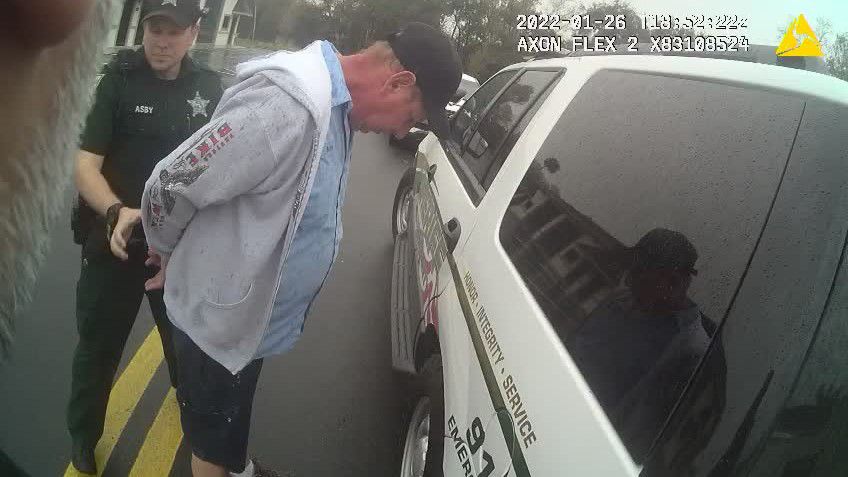 Because of discrepancies in the timeline of his account and no evidence of an airsoft gun, along with no police report of the incident, deputies say Burnham faces charges of criminal mischief causing damage of $1,000 or more and three counts of aggravated assault with a deadly weapon.
Deputies have since enhanced his charges to a hate crime because of his alleged use of racial slurs. After being booked into the Volusia County Jail, Burnham posted the $40,000 bond Wednesday evening.