ORLANDO, Fla. — When walking around Walt Disney World, you likely notice name tags that share where in the world cast members are from.
---
What You Need To Know
In 2020, Disney introduced the "Inclusion" Key


This was after cast members around the world weighed in on how the company can grow


A longtime Disney executive says the company has long prioritized diversity and inclusion
---
Last year, Disney introduced a fifth Key to its Cast Member Training Worldwide and that's "Inclusion."
According to company data, 72% of Disney's U.S. workforce are women and or people of color, with the Human Rights Campaigns ranking the company on the best places for LGBTQ Equality for more than 10 years.
Cast members around the world decided "Inclusion" amplifies Disney's existing pillars as the company works to include more diverse stories, experiences, products and more.
"With this new inclusion now, guys can wear nail polish just like me," Disney cast member Jean Torres' told Spectrum News, showing his creative nails. He went on to say, "As well the tattoos, now we can show the tattoos as long as we can cover it with our hand."
He is comfortable expressing himself thanks to the new "Disney Look" implemented earlier this year, which is part of the company's new Inclusion Key.
Torres is a Local 737 Unite Here union organizer alongside his coworker Sofia Ortiz.
"Right now, we're doing a project that we're surveying people on Disney property housekeeping and food and beverage because we're going into negotiations next year," Torres said.
In Torres' car, his pal Stitch is always along for the ride. He is a Disney character with who Torres identifies with.
"You know, he was kicked out of the universe. He went to Earth, arrived in Hawaii and he found Lilo. Lilo became his family. When I was 17 year old. I got out of the closet. I got kicked out of my house. Then I found friends that helped me. And they became my family," Torres said.
Rollins College English Department Lecturer Anne Zimmerman said Disney's inclusivity message is clear in rides like It's a Small World.
"They want visitors to feel safe and accepted. You've seen that in It's a Small World. And now they're moving that to the cast members," Zimmerman said.
She shared with her undergraduate classes that Disney also leaves room for interpretation while playing "Let it Go" from the movie Frozen.
With the lyrics, "The cold never bothered me anyway," it was asked, is this a coming out song?
"She doesn't come out for years. She has no idea how to interact with people. She's terrified when she does. That might start to seem like a narrative that can be understood by people in the LGBTQA+ community," Zimmerman said.
Her student chime into the discussion.
"It seems like they want to give her that image, without actually shoving someone into the frame for her to love," the student said.
Disney's new "Inclusion" key is welcome news for Zimmerman.
"That inclusion key absolutely, absolutely supports everything that I'm teaching about Disney, and what I feel like the students are saying," Zimmerman said.
Down the road at the Univesity of Central Florida's Rosen College of Hospitality Management, Prof. Ronald Logan's office is Disney living history.
"On this wall is something I almost got fired for doing," Logan said, showing the pink decor on Cinderella's castle for Disney's 25th anniversary, "That's a crazy idea that we made work. And that picture ended up being in just about every magazine in the entire world."
He has memories from four decades with the company around the world, most recently as executive vice president at Live Entertainment.
"I just love variety. I'm a curious person," he said.
Those memories are also on video to show his students, including his start in the 1960s.
Going through the list of entertainment in the archives, Logan said Disney prioritized diversity and authenticity from the beginning.
"Katzenberg was the one that would be a stickler about Pocahontas. If you had Pocahontas, you had to have at least 1/32nd Indian blood," Logan said.
Watching and holding history, brings back the best memories.
"He did it really to challenge us in the long run in regard to being as right on," Logan said.
That commitment to inclusion inspires Torres who is since reconnected with his mom, showing her Disney for the first time.
"She was so excited. She wanted to take a picture of everything," Torres said.
After being bullied and growing up in Puerto Rico, he knows he can express himself at work because of Disney's mission.
"If Disney didn't do that in their company. Probably I wouldn't feel as comfortable as I feel," he said.
Torres and his coworker Sofia Ortiz are getting ready to go back to the parks after working for the union full time, grateful for the "Inclusion" key.
Ortiz and her partner work at Disney together, and they've felt respect since day one.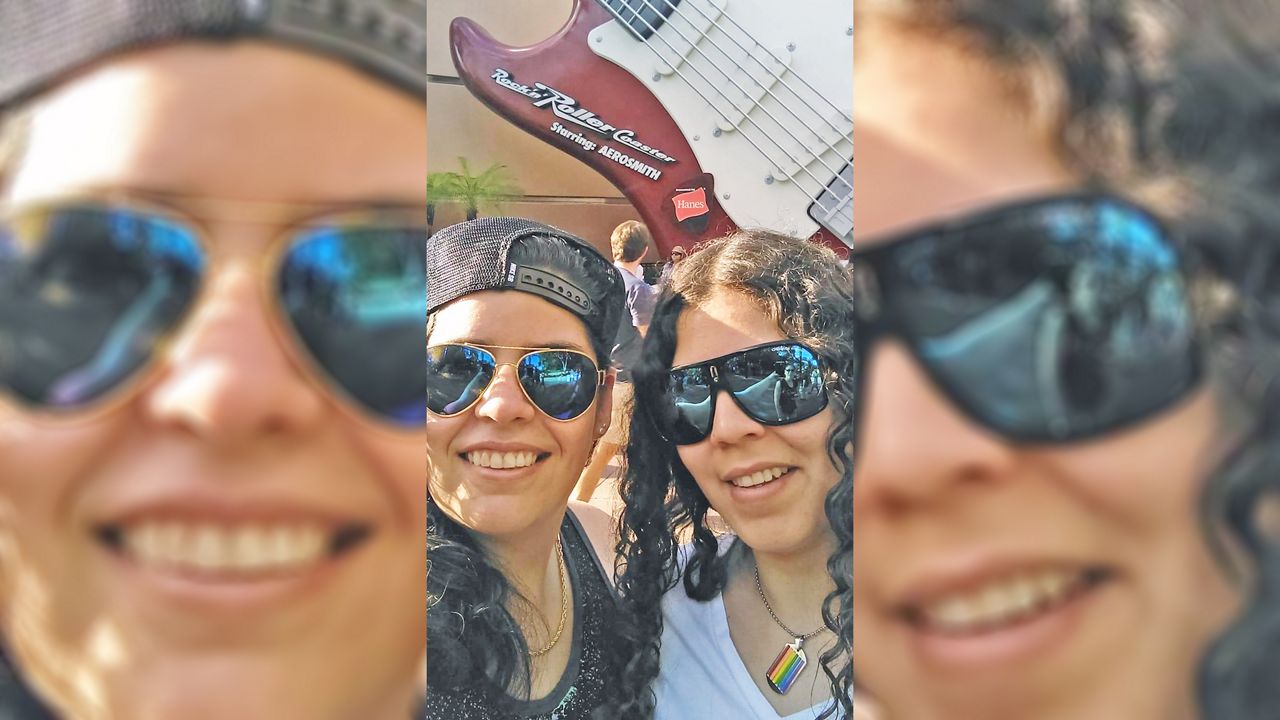 "We feel like we belong someplace and we have respect. And that's what matters," Ortiz said, pictured above with her partner Lizbeth.