We're averaging a billion-dollar weather disaster every 17 days as a swarm of storms pushes the U.S. closer to a new record.
So far this year, the United States has had 18 weather events that cost at least a billion dollars each. The National Oceanic and Atmospheric Administration (NOAA) keeps count of these events. They include heat waves, drought, wildfires, winter storms, hurricanes, flash floods, tornadoes, severe thunderstorm outbreaks and cold blasts, like the one that hit Texas in February.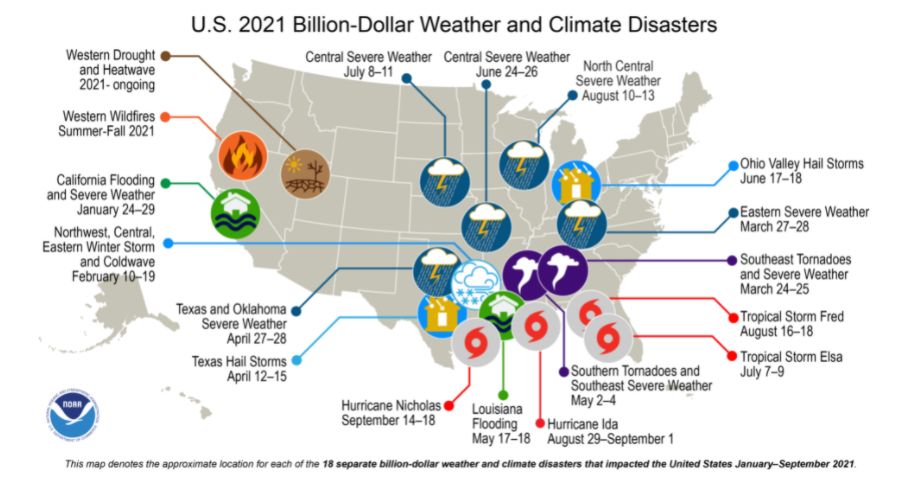 2021 currently ranks in second place for the most billion-dollar disasters in a single year. Third place belongs to the years 2017 and 2011, which each had 16 events.
The top year for disasters was 2020 when 22 billion-dollar weather disasters happened. When measured with lives, this year tops last year. In 2020, these disasters caused 262 deaths. The number of fatalities for 2021 is more than double that at 538.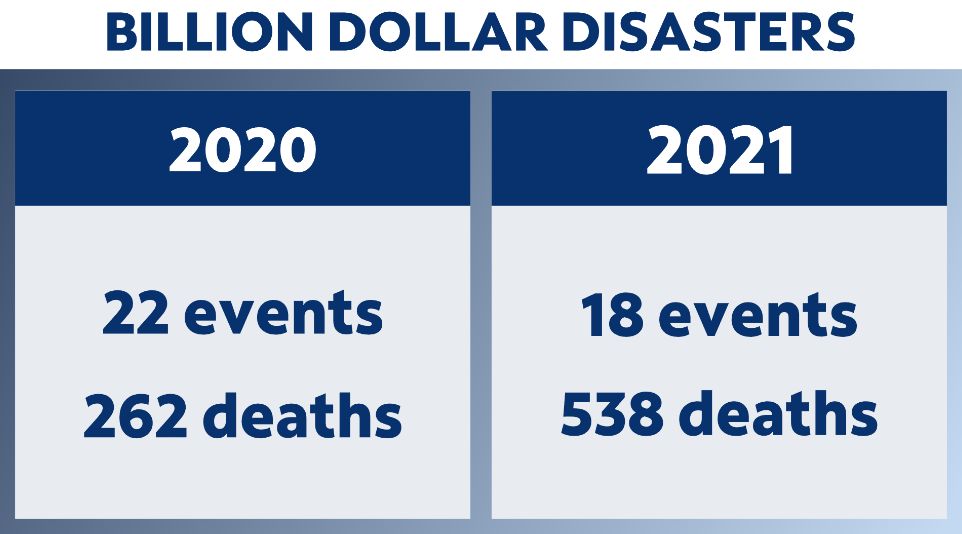 The costliest storm this year was Hurricane Ida at $64.5 billion and 72 deaths. All-time, Ida ranks as the sixth-costliest hurricane. Katrina is No. 1 and Sandy ranks at No. 5.
Research by Climate Central shows that these billion-dollar weather disasters are happening more frequently. In the 1980s, we were seeing an average of about 80 days between these types of events. In the 1990s, the average dropped to every 60 days. In the last 20 years, we're now seeing a billion-dollar weather disaster every 20 days.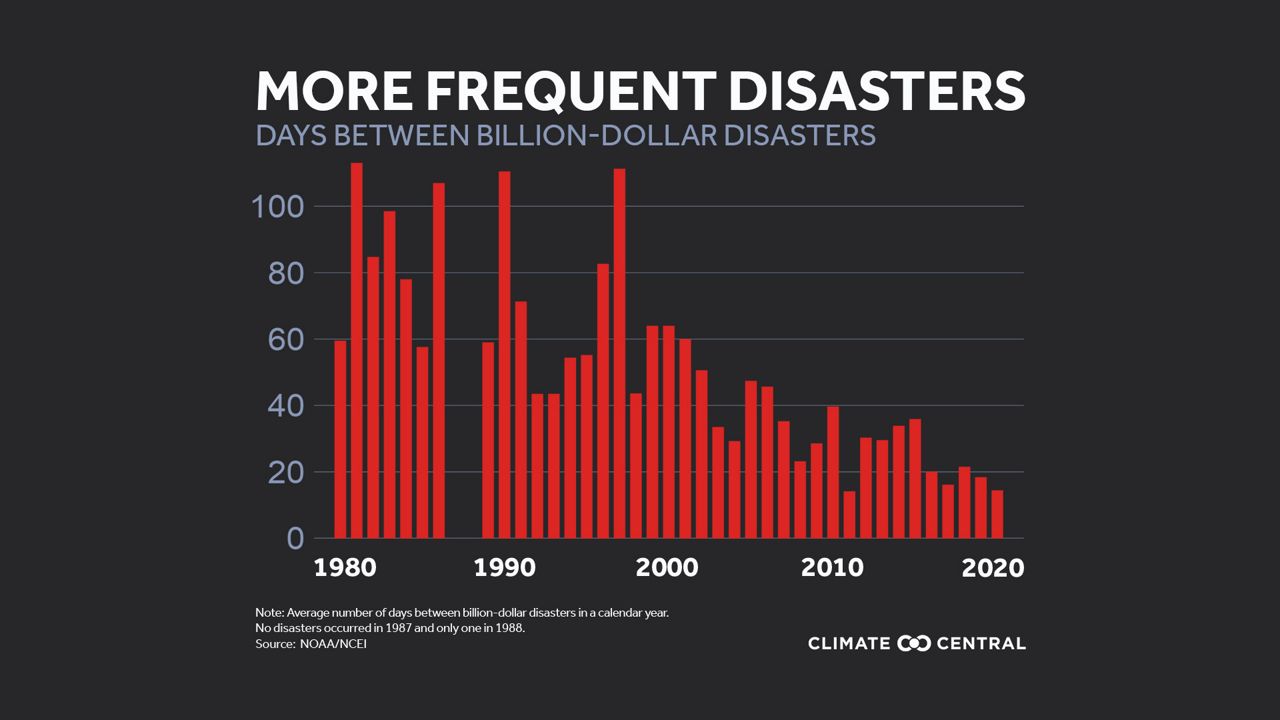 The Intergovernmental Panel on Climate Change recently concluded that the warming climate is bringing more extreme weather. NOAA noted that an increase in population and material wealth also have added to why we are seeing more frequent billion-dollar weather disasters.
There is some good news. According to NOAA, November and December are among the months with the lowest average number of billion-dollar disasters.