OCALA, Fla. — A potent cold front swept through Central Florida on Saturday, producing high winds and heavy downpours. However, the worst storm damage was caused by an EF-1 tornado in Ocala.
Crews from the National Weather Service in Jacksonville, surveyed the storm damage left behind in Ocala on Saturday.
They determined, based on the damage, that the tornado had maximum winds of 110 mph.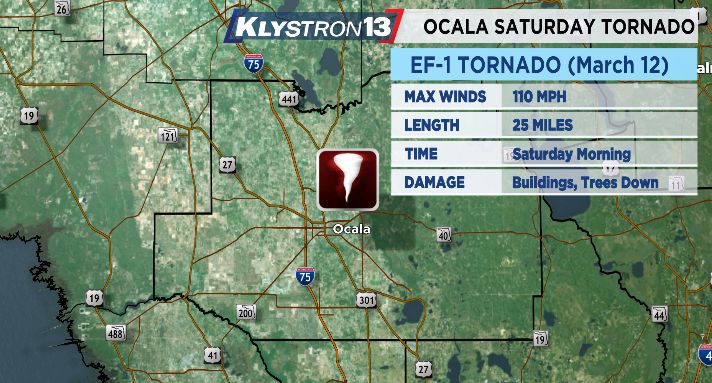 This makes it an EF-1 tornado. EF-2 tornadoes start with winds at 111 mph.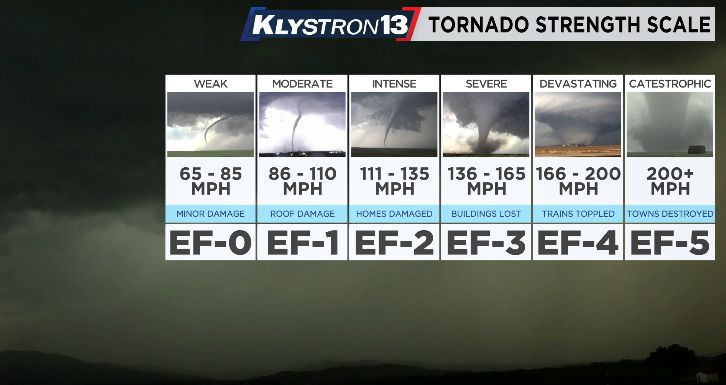 The National Weather Service determined the tornado had traveled 25 miles through Marion County.
They said they believe the tornado first developed around Dunnellon in southwest Marion County before traveling farther east into Ocala.
Damage was concentrated on the south and east sides of Ocala.
Spectrum News 13 Certified Chief Meteorologist Bryan Karrick was on-air tracking the storm live Saturday morning, and was pointing out the possibility of a tornado during this storm.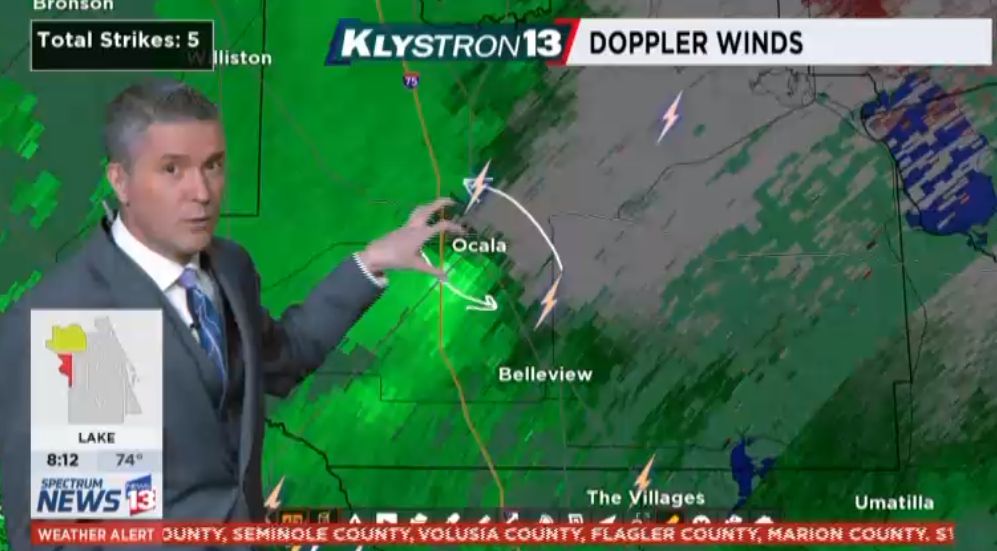 There will be another chance for strong to severe storms Tuesday night into Wednesday.
Stay with Spectrum News 13 and Weather on the Ones for the latest timing and potential impacts this upcoming week.