CAPE CANAVERAL SPACE FORCE STATION, Fla. — Despite a 10-minute delay on the launch time, it was a successful liftoff for SpaceX as it sent up more than 50 Starlink satellites on Friday morning.
---
What You Need To Know
New Gen 2/V2 Starlink satellites will not be used for this mission


🔻Scroll down to watch the launch🔻
---
Liftoff! pic.twitter.com/QJUch6L6QQ

— SpaceX (@SpaceX) March 24, 2023
SpaceX's Falcon 9 rocket sent up 56 Starlink satellites from Cape Canaveral Space Force Station's Space Launch Complex 40 on Friday at 11:43 a.m. EDT.
The old time was 11:33 a.m. EDT. SpaceX did not give a reason why there was a new time when it tweeted out the new launch window.
New T-0 of 11:43 a.m. ET for today's Falcon 9 launch of Starlink. All systems and weather are looking good → https://t.co/bJFjLCilmc

— SpaceX (@SpaceX) March 24, 2023
Before Friday's launch, the Falcon 9's first-stage booster B1067 had nine successful missions under its belt.
CRS-22
two Starlink missions
After the first-stage separation, the Falcon 9 landed on the droneship A Shortfall of Gravitas out in the Atlantic Ocean.
Falcon 9's first stage has landed on the A Shortfall of Gravitas droneship pic.twitter.com/34f8zYCKbz

— SpaceX (@SpaceX) March 24, 2023
With less than 95% of good launch weather, the 45th Weather Squadron stated on Thursday that Friday's liftoff conditions were good.
"High pressure stretching into Central Florida dominates through (Friday), bringing favorable weather with near zero concerns for the primary launch day," the agency stated, adding that the only primary concern was the cumulus cloud rule.
If the launch did not happen at 11:33 a.m. EDT, the next opportunities for Friday were 1:14 p.m. EDT and 2:55 p.m. EDT.
If for whatever reason the conditions do not work out on Friday, SpaceX stated that Saturday, March 25, would have been the next chance at the following times: 11:08 a.m. EDT, 12:49 p.m. EDT and 2:30 p.m. EDT.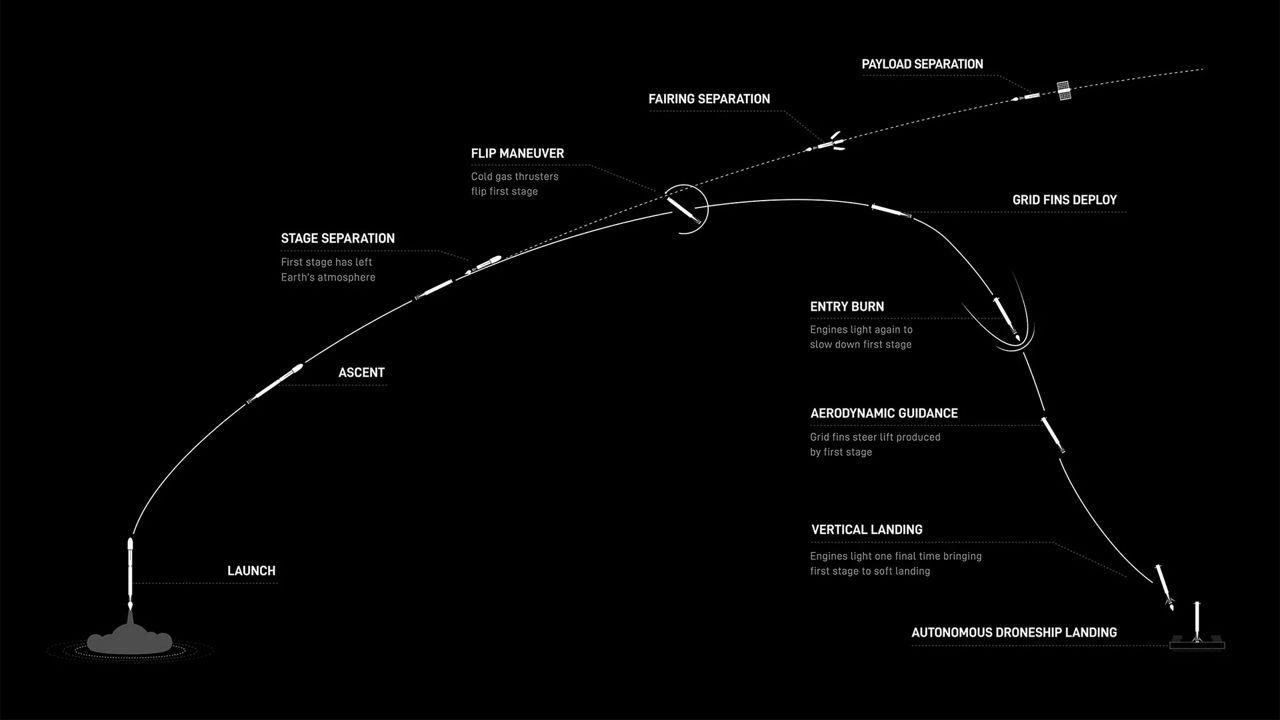 About the mission
According to the company, which is operated by SpaceX, the Starlink satellites deliver internet access to most parts of the world.
Unlike the previous Starlink launch, this latest one will not have the new Starlink V2/Gen 2 satellites, as SpaceX CEO Elon Musk tweeted that the company is having "some issues" with them.
Lot of new technology in Starlink V2, so we're experiencing some issues, as expected.

Some sats will be deorbited, others will be tested thoroughly before raising altitude above Space Station.

— Elon Musk (@elonmusk) March 22, 2023
Before Friday morning's launch, astronomer Jonathan McDowell of the Harvard-Smithsonian Center for Astrophysics recorded the following information on the current Starlink satellites: 3,803 are in orbit, with 3,756 in working order and 3,265 actively operating.
Watch the launch