ORLANDO, Fla. — Friends, neighbors and even a few people who did not even know Miya Marcano personally showed up outside her home at Arden Villas Apartments Wednesday night.
Some of them added to a growing collection of candles, posters and other items people have left there.
---
What You Need To Know
19-year-old Miya Marcano has been missing since around 5 p.m. Sept. 24


Both her family and law enforcement are doing their own search for her


RELATED:
---
Marcano, 19, has been missing since Sept. 24.
Sarah Haniff said she doesn't know Marcano or her family, but wanted to show them love and support by participating in Wednesday night's vigil.
"I wish them everything their hearts desire — that they get her, we find her, bring her home safe," said Haniff.
Earlier in the day, the Orange County Sheriff's Emergency Response Team and Marcano's family staged two different planning locations as the search for Miya Marcano continues.
The Orange County Sheriff's Emergency Response Team set up a base of operations at 11401 University Blvd., in Orlando, a parking lot of an old Ruby Tuesday's.
Originally, it was that spot that Marcano's family was going to use to set up their own base of operations until the Sheriff's Office took over.
Her family has now set up a meeting place for volunteers next door at the Marriott.
K-9 units were seen on Wednesday morning as law enforcement continued its search for Marcano, who was last seen on Friday, Sept. 24.
K-9 unit is assisting with the search for #MiyaMarcano this afternoon at her apartment complex where she lives. @MyNews13 #News13Orange pic.twitter.com/oep6xlJU7t

— Spectrum News Asher Wildman (@AsherWildman13) September 29, 2021
Searchers were observed spending some time by a large trash container.
Emergency response team searching Arden Villas apartment complex, where Miya was last seen. Volunteers are not far from there, where ERT is stationed. Some have already been searching, canvassing nearby. Others hoping to work with @OrangeCoSheriff for where to search. @MyNews13

— Rebecca Turco (@RebeccaTurcoTV) September 29, 2021
We see two K9's have arrived. Still no word on where authorities will be searching. Volunteers are waiting too, hoping to make a game plan based off them. @MyNews13 #news13orange pic.twitter.com/2LW1QsgOR1

— Rebecca Turco (@RebeccaTurcoTV) September 29, 2021
Meanwhile, volunteers are anxious to help.
"I can't imagine losing a daughter. I don't have a daughter but I have a son. I can't imagine what the family is going through but I'm here for the support," said Orlando resident Melony Wyllie on Wednesday.
The family is now calling on help from the FBI, and have also created an Instagram account called "Bring Miya Home."
Five days of worrying, wondering and searching has taken a toll on Marcano's family.
"We're getting these addresses, we're getting these locations, we're jumping in the cars, we're running out there and nothing is being solved — we're just going in circles," said Simone Westmaas, Marcano's aunt.
On Tuesday, family, friends and volunteers were organizing and searching for her in east Orange County and parts of Seminole County.
The Valencia College student disappeared on Friday night. She was last seen at the Arden Villas apartments where she worked and lived.
Loved ones searched the Longwood area for hours on Tuesday, looking for any clues to the young woman's whereabouts and handing out flyers with pictures and information about the 19-year-old Marcano.
The Longwood area is where the person of interest in the case was found dead.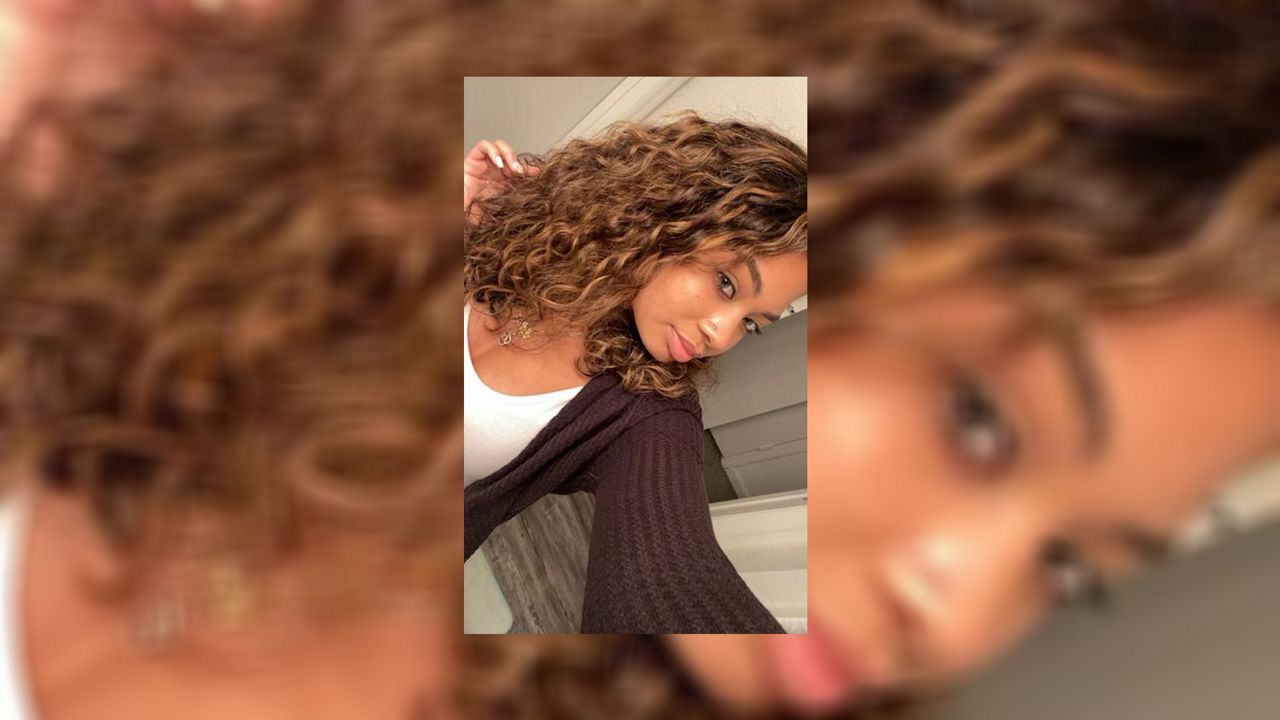 Photo courtesy of Miya Marcano's family
The person of interest, Armando Manuel Caballero, 27, was found dead in his apartment. He also worked at Arden Villas apartment complex.
The Orange County Sheriff John Mina said Caballero — who made romantic advances towards Marcano, despite her reported lack of interest — used a maintenance key to break into Marcano's apartment at around 4:30 p.m., Friday, about the time she was last seen.
Family members said that they found Marcano's bedroom in disarray, with jewelry on the floor, adding that is not typical behavior of her.
Investigators say he died of suicide.
On Tuesday a public relations firm for Arden Villas sent out a letter saying that neither Marcano or Caballero had any issues with one another.
However, a resident says she reported seeing Caballero and other employees taking pictures of girls at the complex pool last summer.
I am at Arden Villas where family members of #MiyaMarcano are here as well. Here is the current front of complex security situation for the residents who have issues concerns. A guard is suppose to be here per a release by @DalyGray @MyNews13 #News13Orange pic.twitter.com/M7ghgvQsdy

— Spectrum News Asher Wildman (@AsherWildman13) September 29, 2021
The letter also said security would be added to register guests and cars entering the complex, but Spectrum News reporter Asher Wildman says he saw no security all day at the gate and was able to get into the complex.
We reached out to the complex's owner, property manager and PR firm but have yet to get any response.