Three months ago, Monsieur the dog was found on the streets in Hillsborough County and picked up as a stray.
Workers at the Pet Resource Center were able to use Monsieur's microchip to track down his owner — in Charlotte, North Carolina.
---
What You Need To Know
A stray dog named Monsieur was found in Hillsborough County


Monsieur's owners live in North Carolina


Batman 4 Paws brought the two back together
---
"That's a long way," program director Lauryn Postiglione said. "She had someone watching him unfortunately, and I don't know if they took a road trip and he came with him. But Monsieur ended up here."
Reuniting the dog and his owner could have been a challenge.
"No problem," said Chris Van Dorn with Batman 4 Paws. "Batman is on the case."
Van Dorn started the non-profit organization three years ago in Orlando. Part of the group's mission is to connect lost animals with their owners.
So, on Monday, Van Dorn dressed as the Caped Crusader and drove his RV Batmobile to Hillsborough County to transport Monsieur back home.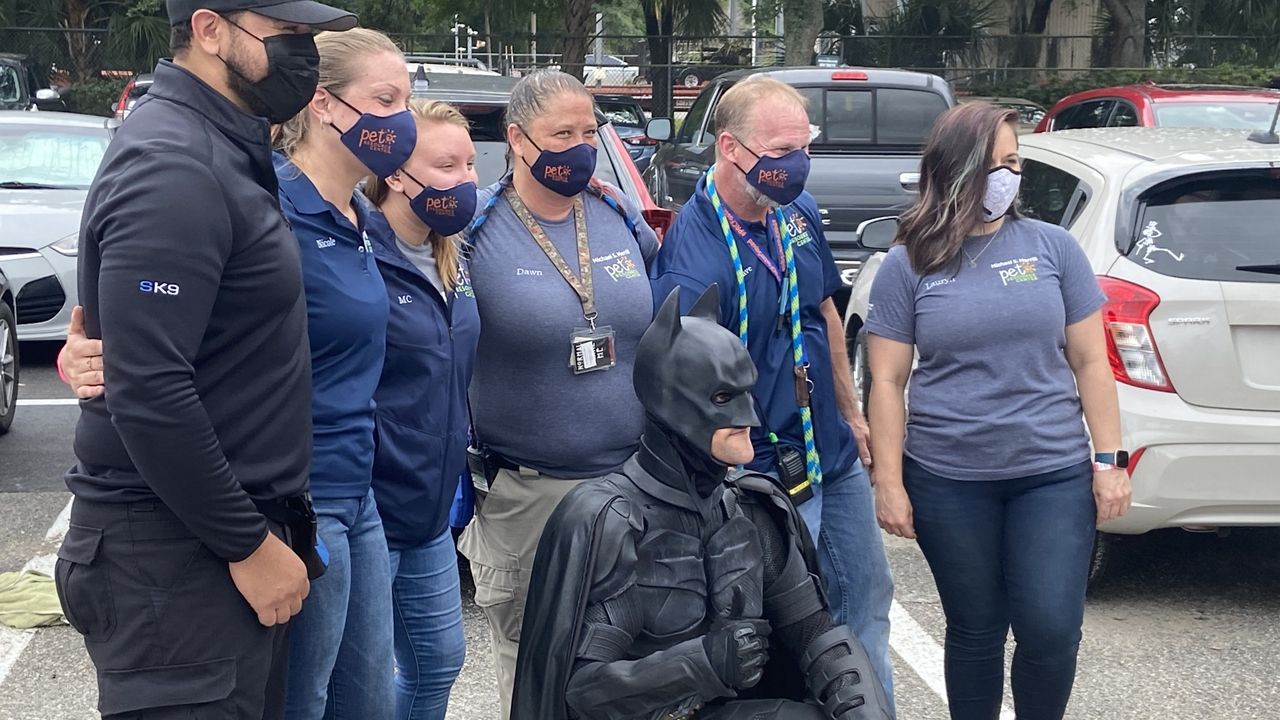 "With my rescue dog, he changed my life. So if I'm able to give that back to her that makes it worthwhile for me," Van Dorn said about the owner. "And also for Monsieur — that he is in a safe environment, and he's not trapped in a small cage. That makes it totally worthwhile for me."
With superpower treats, Van Dorn had no problem bonding with Monsieur.
Together, they got into the RV Batmobile to make the 10-hour trip to North Carolina.
"It's great," Postiglione said. "Having someone like Batman 4 Paws that's willing to travel all over the country and help pets reunite with their owners or get new ones is a wonderful resource to have."
Van Dorn said although he's dressed as Batman, he wants others to know that "you don't have to have super powers to give a dog a chance."