Tropical Depression Three continues to sit east of the Carolinas. The storm is slowly moving toward the north at only 2 miles per hour. The winds with this storm have not strengthened overnight and they remain sustained at 30 mph.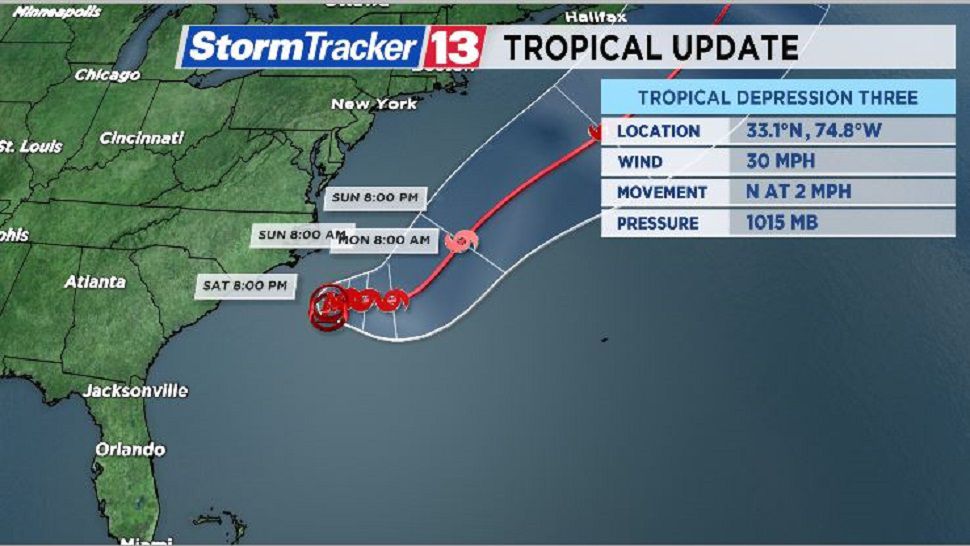 The main impacts will be rough seas along the coast of the Carolinas. There's still a chance this system may be able to intensify into a tropical storm and/or hurricane, but is it not expected to be a threat to land.
It would be named Chris if it does become a tropical storm or hurricane. A cold front is expected to give this system a push to the northeast and out to sea this week.
Beryl has been downgraded to a tropical storm with winds of 65 mph. These winds have dropped from 75 mph this morning. It is moving west-northwest around 14 mph.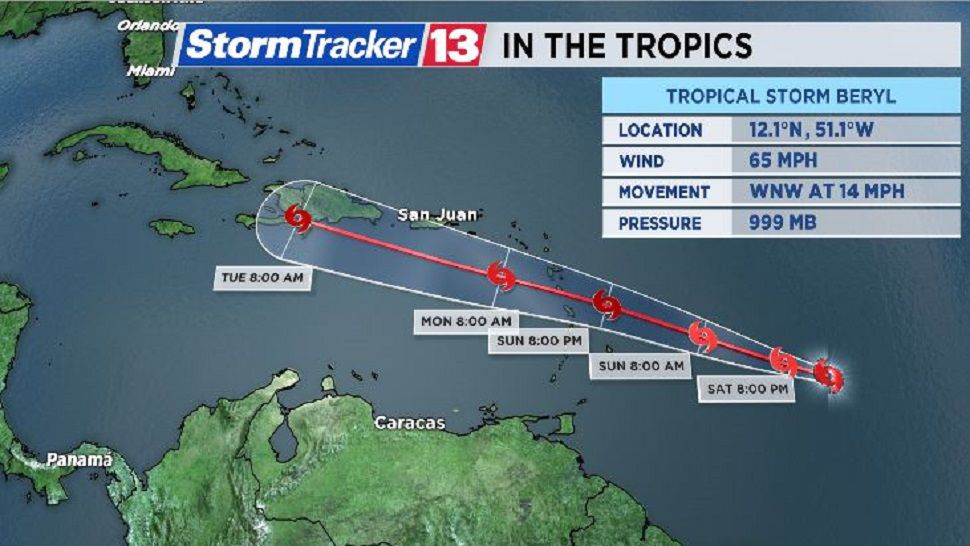 Beryl is becoming less organized as it approaches the Lesser Antilles. Tropical Storm Alerts have been posted for the Southern Leeward Islands and Northern Windward Islands. Beryl is still expected to continue to weaken as it reaches the Eastern Caribbean Sea on Monday before further weakening by mid-week. Beryl is not going to be a concern for Florida.
A Tropical Storm Warning is in effect for:
*Dominica
A Tropical Storm Watch is in effect for:
*Barbados
*St. Lucia
*Martinique
*Guadeloupe
*St. Martin
* St. Barthelemy
*Saba and St. Eustatius