ORLANDO, Fla. — MegaCon Orlando, the southeast's largest comics, sci-fi horror and anime convention, kicked off May 19 at the Orange County Convention Center.
---
What You Need To Know
MegaCon Orlando runs May 19-22 at the Orange County Convention Center


The event draws thousands of fans to the annual event


Some fans dressed up in costume; there were also other things to see at the event


---
​​The annual gathering of tens of thousands of fans includes celebrity guest appearances, panels, workshops, shopping and, of course, cosplay.
Many fans dress up as their favorite pop culture characters from their favorite fandoms.
After a walk through the convention center, we spotted a variety of characters, including Batman, various Marvel characters, and even a Willy Wonka.
There were also a number of life-size displays throughout the show floor.
Here's a look at some of things we saw at MegaCon Orlando.
Caped Crusaders: Two MegaCon attendees dressed as Batman pose for pictures at MegaCon Orlando on Friday, May 20, 2022. (Spectrum News/Ashley Carter)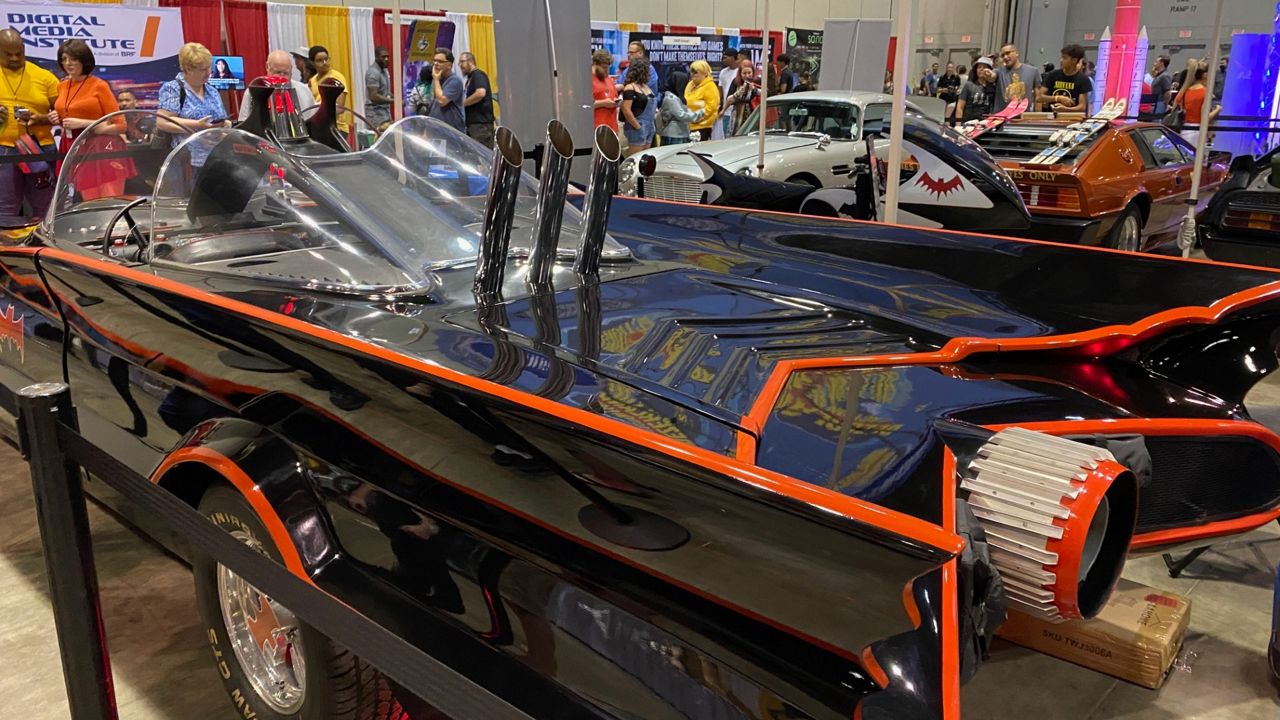 Holy Smokes, Batman: A Batmobile on display at the Dezerland Action Park booth at MegaCon Orlando on Friday, May 22, 2022. (Spectrum News/Ashley Carter)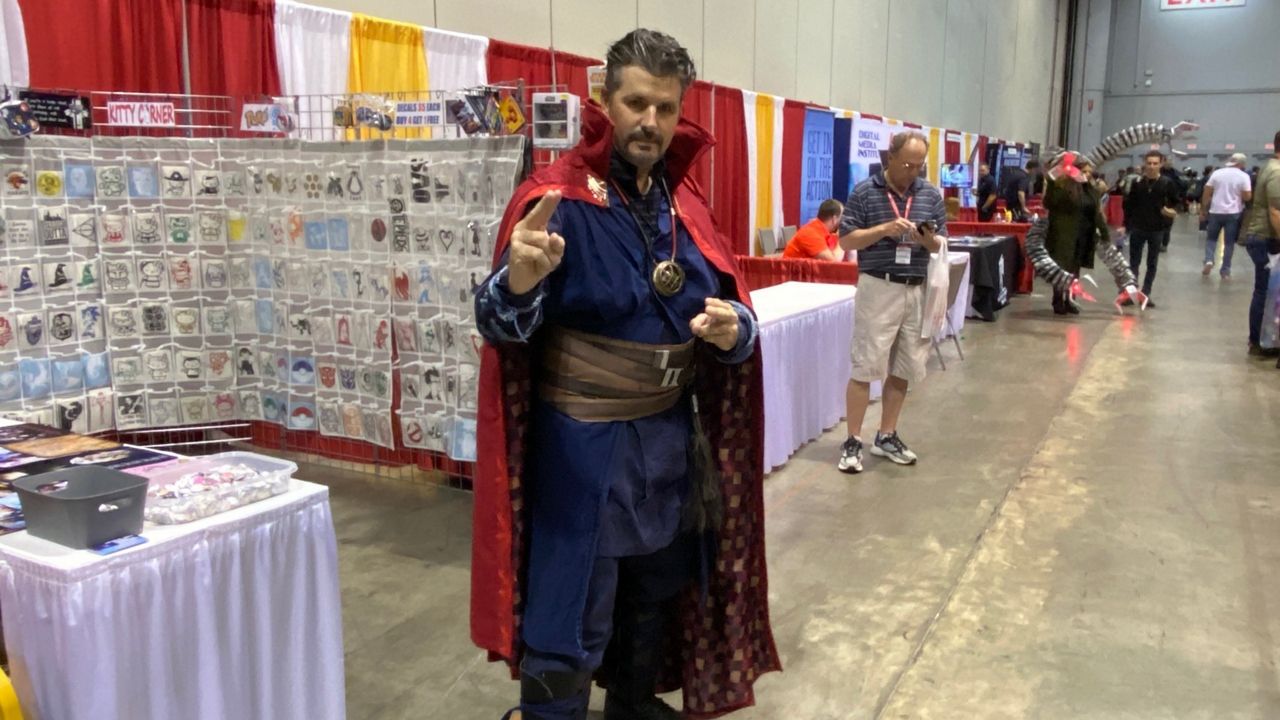 Into the Madness: An attendee dressed as Doctor Strange poses for a picture at MegaCon Orlando on Friday, May 22, 2022. (Spectrum News/Ashley Carter)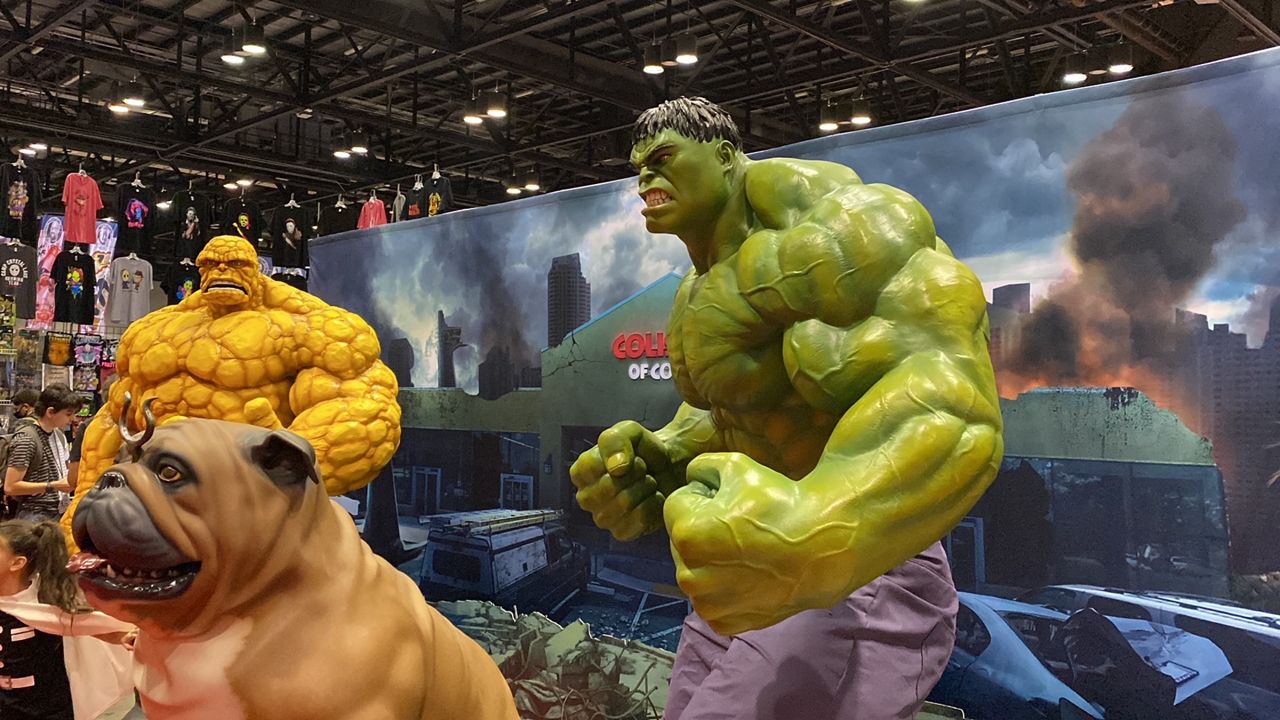 Large figures of The Thing, Lockjaw and Hulk at the Coliseum of Comics booth at MegaCon Orlando on Friday, May 22, 2022. (Spectrum News/Ashley Carter)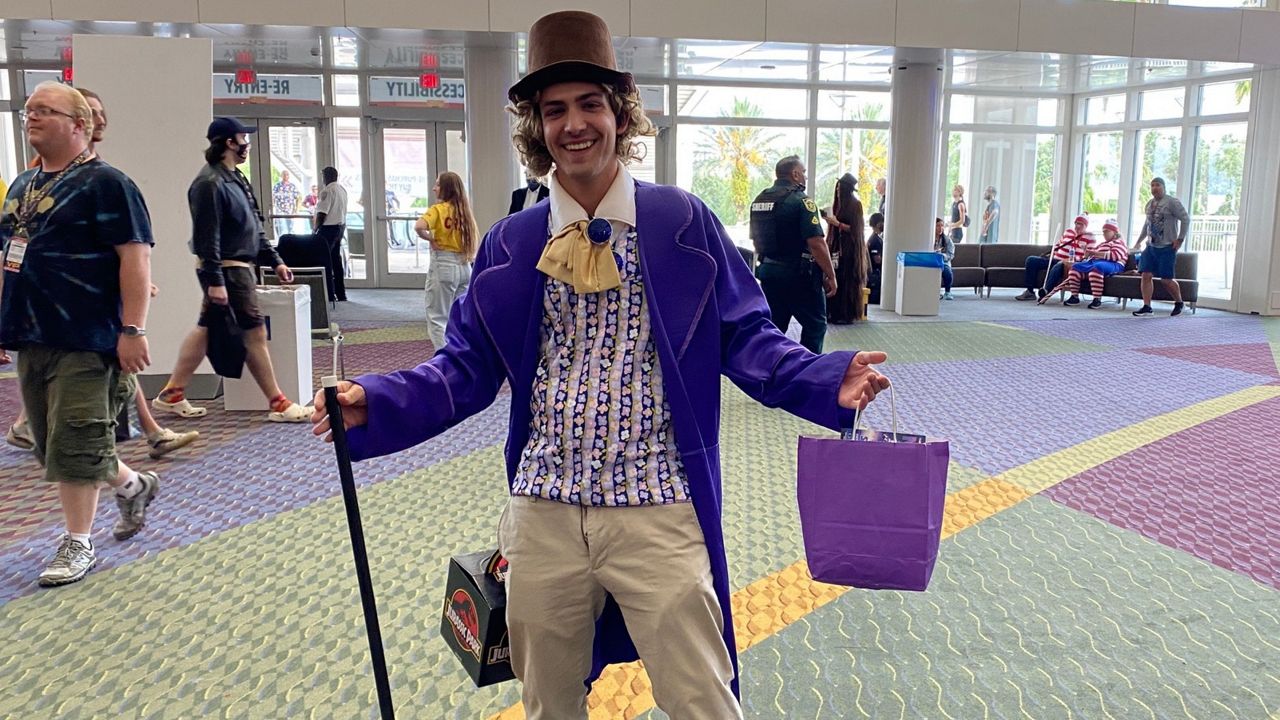 An attendee dressed as Willy Wonka poses for a picture at MegaCon Orlando on Friday, May 22, 2022. (Spectrum News/Ashley Carter)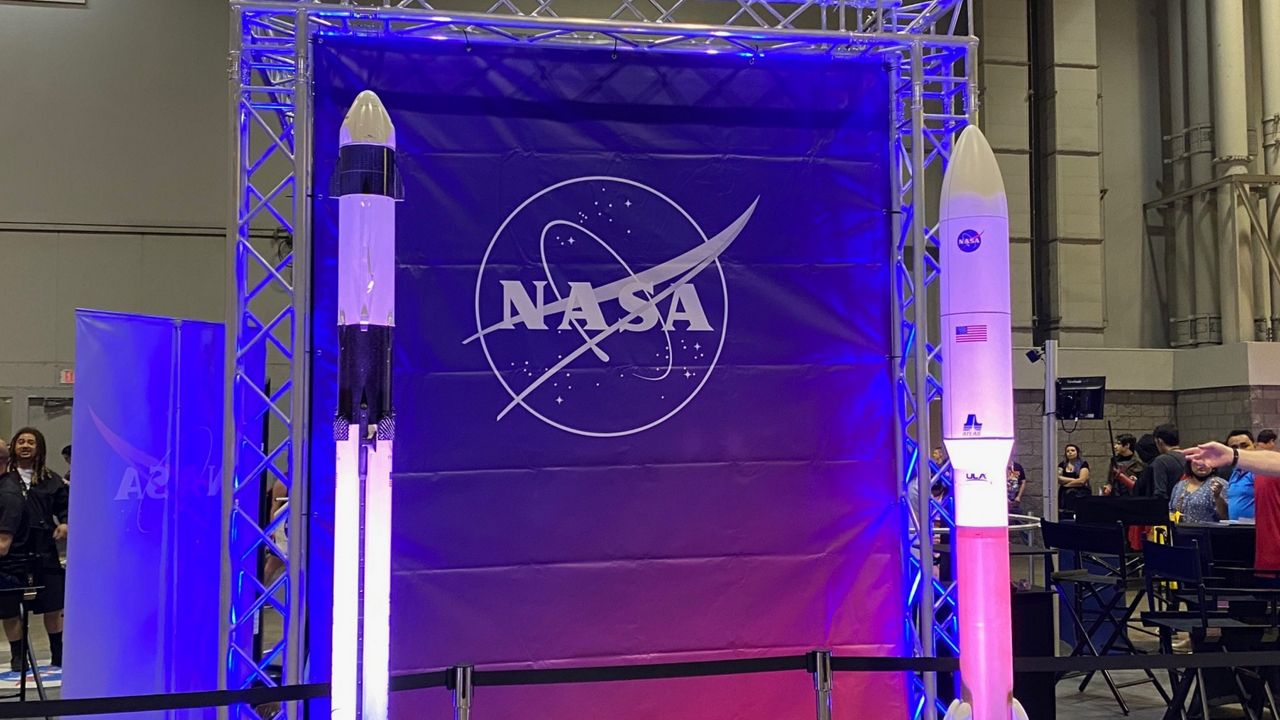 Two models of rockets on display at the NASA booth at MegaCon Orlando on Thursday, May 19, 2022. (Spectrum News/Ashley Carter)